Free printable Iron man coloring pages
Iron man coloring pages are printable pictures with one of the most known and favorite among kids around the world superheroes. Every kid, and in particular boys, dreams to become superhero and to be similar to Iron Man. Also they will be glad if you download or print Iron Man coloring pages for them.
Behind the mask of Iron Man the ingenious inventor and the great mechanic Tony Starck hides. He owns the company which specializes in creation of weapon for army of the United States. Once he is kidnapped by the weapon baron in order that he invented for him weapons of mass destruction. Dreaming to run away from captivity, Tony Starck begins to create a suit of Iron Man who can fly and who has various heavy weapon.
Having downloaded or printed coloring pages with the images of Iron Man, you present to your kid the mass of impressions and emotions. Painting the favorite superhero, he can dream up and participate in battles with villains that is much important for his development.
Recommended coloring pages: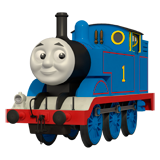 Thomas & Friends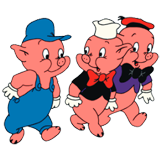 Three little Pigs
Catfish